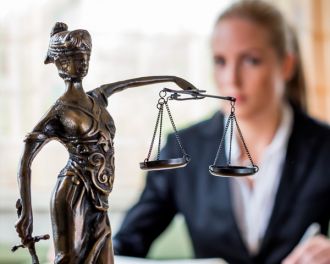 Legal Assistance
Veterans regain full access to U.S. state and federal civilian judicial, legal, and law enforcement systems for civil and criminal matters after leaving the military. The availability of legal assistance for military veterans expanded significantly in the past decade. Legal assistance includes online information addressing many of the common legal issues someone may experience, nationwide legal counsel interested in and/or familiar with military culture, some pro bono, lower-fee, and income-sensitive services as well as other general referral resources to organizations and individuals with an interest in assisting servicemembers and veterans that may entail associated fees.
If you need legal assistance, civil or criminal, contact an agency that can steer you in the right direction. It's best to seek informed, professional guidance.  
Legal Resources
These resources assess if they can assist you with your legal needs within their mission guidelines.  There are no guarantees everyone will be afforded legal counsel for civil, non-criminal matters.  If legal assistance is provided, the terms of the assistance is determined between you and the attorney.
Select a topic below to view information:
Transitioning from the military law enforcement and justice systems can be a significant mindset adjustment for veterans. While serving on active duty with the Department of Defense, military servicemembers are primarily familiar with and subject to military law which is a separate and distinct legal system from the U.S. civilian justice system.  Military justice is governed by two major authorities: the Uniform Code of Military Justice (UCMJ) and the Manuals for Courts-Martial (MCM). The UCMJ, found in Title 10 United States Code Chapter 47 and implemented through the Manual for Courts-Martial, is a federal body of laws and procedures governing members of the armed forces. The laws are generally a combination of military-specific and common civil laws.